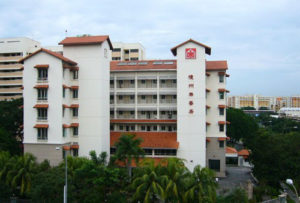 2001

The Home was officially opened by Mister Mah Bow Tan, former Ministry for National Development on 27th Mar 2001.

1999

A grand 7 floor building costing 8 million dollars with a capacity of 150 beds, complete with modern facilities was completed in April 1999. This is the opening of a new chapter in the history of the Kheng Chiu Loke Tin Kee Home(琼州乐善居)。

1995

Kheng Chiu Loke Tin Kee Home(琼州乐善居)embarked on an expansion program by setting up a fund raising committee to raise funds for the erection of a new building and a committee was formed to oversee the building work. Led by the Kheng Chiu Tin Hou kong(琼州天后宮)& Burial Ground with a donation of Three hundred thousand dollars, the Singapore Hainanese Hwee Kuan(海南会馆) mobilized the Hainanese community and other individual to make donations. A capital funding of 7 million dollars was granted by the Ministry of Community Development & Sport for the construction costs.

1902

Kheng Chiu Loke Tin Kee (琼州乐善居), the first charitable organization set up by the pioneers of the Hainanese Community had been financed and managed by the Kheng Chiu Tio Hou Kong(琼州天后宮) & Burial Ground for the past one hundred years since 1902. It was initially located at No.9 Jalan Ampas.